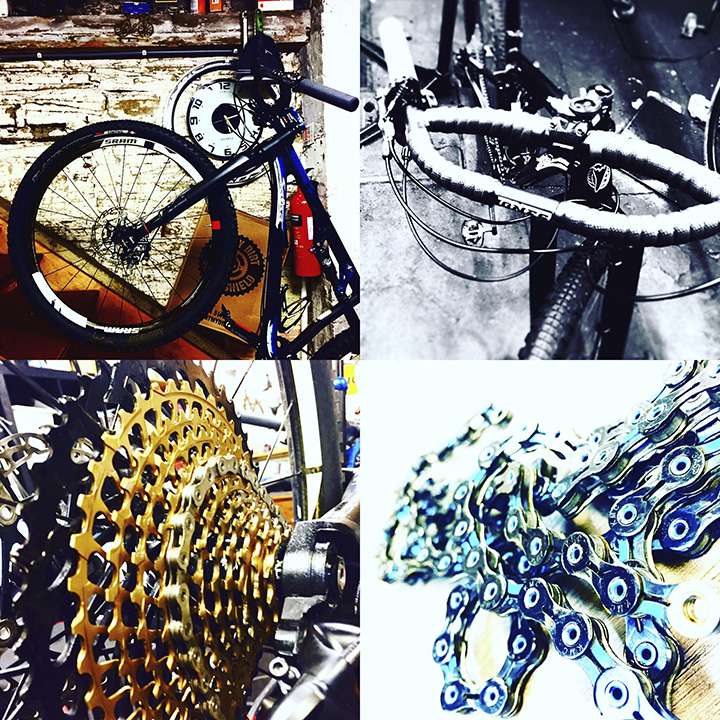 The Winter Months…..
Coffee and cake plenty of it…..
Dec Jan And Feb has been a socially active few months full of family time and riding mountain bikes with Stadium Riders..and I must mention numerous cafe stops.
Coffee and cake has been on the agenda on every ride and they have been well worth the effort.
From the Peak District, Yorkshire Dales, Yorkshire Moors and Calderdale all the cafes are worth a visit.
The riding has been mainly on the singlespeed Fatbike (32-18t) and throughly enjoyable.
Although i have spent some time effort and cash upgrading and re-arranging the stable of bikes.
The Salsa Spearfish is now running sram eagle 32-50t and Jones Bars – perfect for Sri Lanka in June 2017 which is a 4 day stage race.
The Salsa El Mariachi is now single speed 32-17t with Ti Jones Bars.
The riding will continue to be fat and single as the trails are still very soggy with the occasional bit of Salsa thrown into the mix.
The Van Nic Zion is still running single speed.
Hope to see you all on the trails or at a event thats coming up in March and April.
Battle on the Beach, Clif Cross, 10UnderTheBen and Dirty Reiver 200km