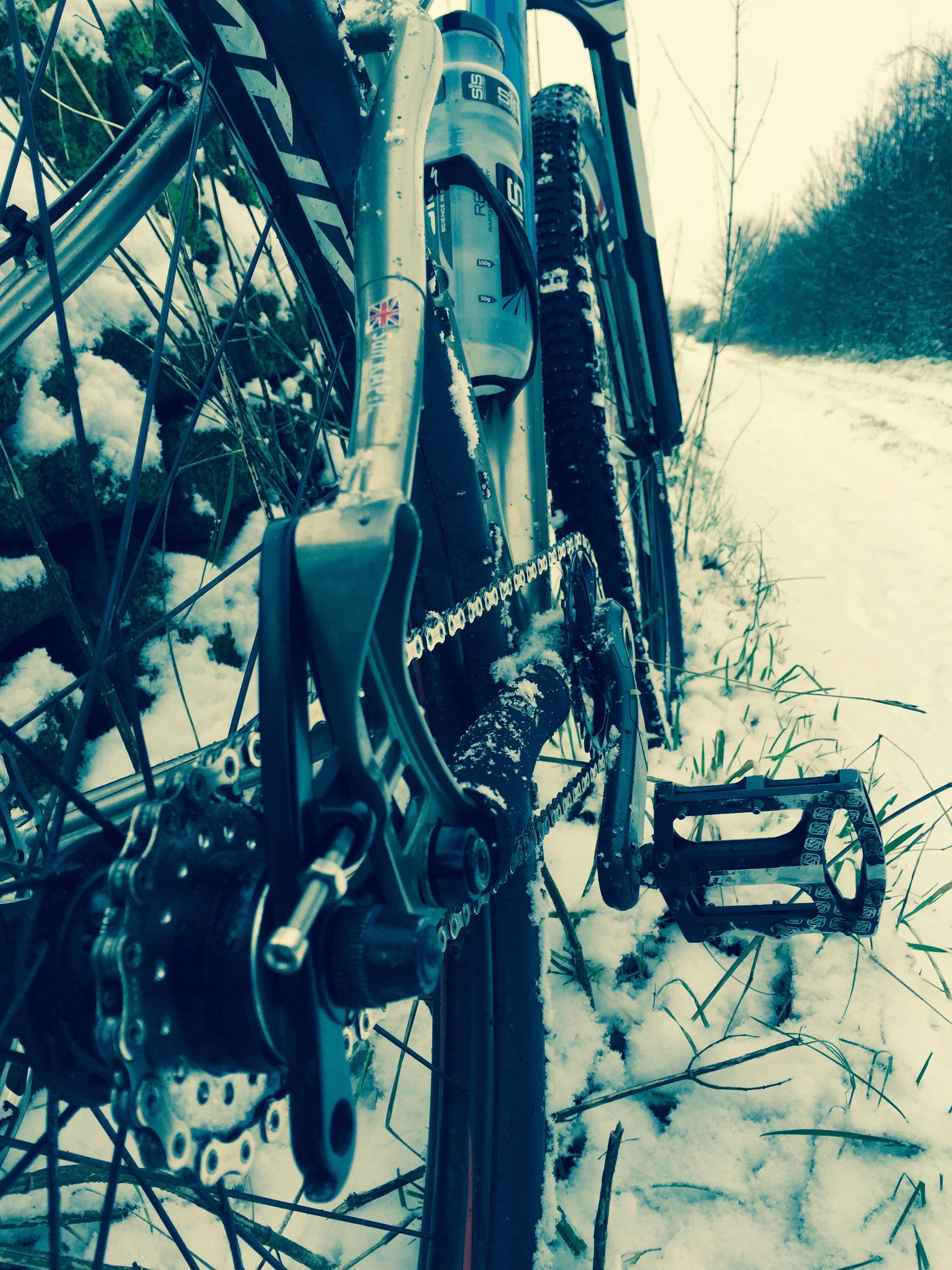 #SSSS Salsa San Single Speeding in the Snow
After weeks and weeks of rain and mild weather we finally received some of the white powder that most of us like to see on the trails.
So i decided to ride my Salsa Single Speed 29er and have some fun.
The Slaughter tyre on the front and Purgatory at the back was a perfect combination of speed and grip. No gears so nothing to clog up it felt great.
My route would take me from Copley up to Norland Moor and then drop down to Ripponden up Rochdale Road for the turning onto Blue Ball 'Cobbled' Lane. From then on it was onto the bridleway and tackle the fresh snow that lay ahead over the moors that bring you out at the newly opened meat/coffee/all sorts shop named Craggies at Cragg Energy Industrial Park.
(A nice place but could do with a door/window for bikers on the go who want a quick brew).
From here it was a drop down through Sowerby and into Sowerby Bridge and home to Copley.
2-3 hours of top quality fun on the SNOW! 🙂