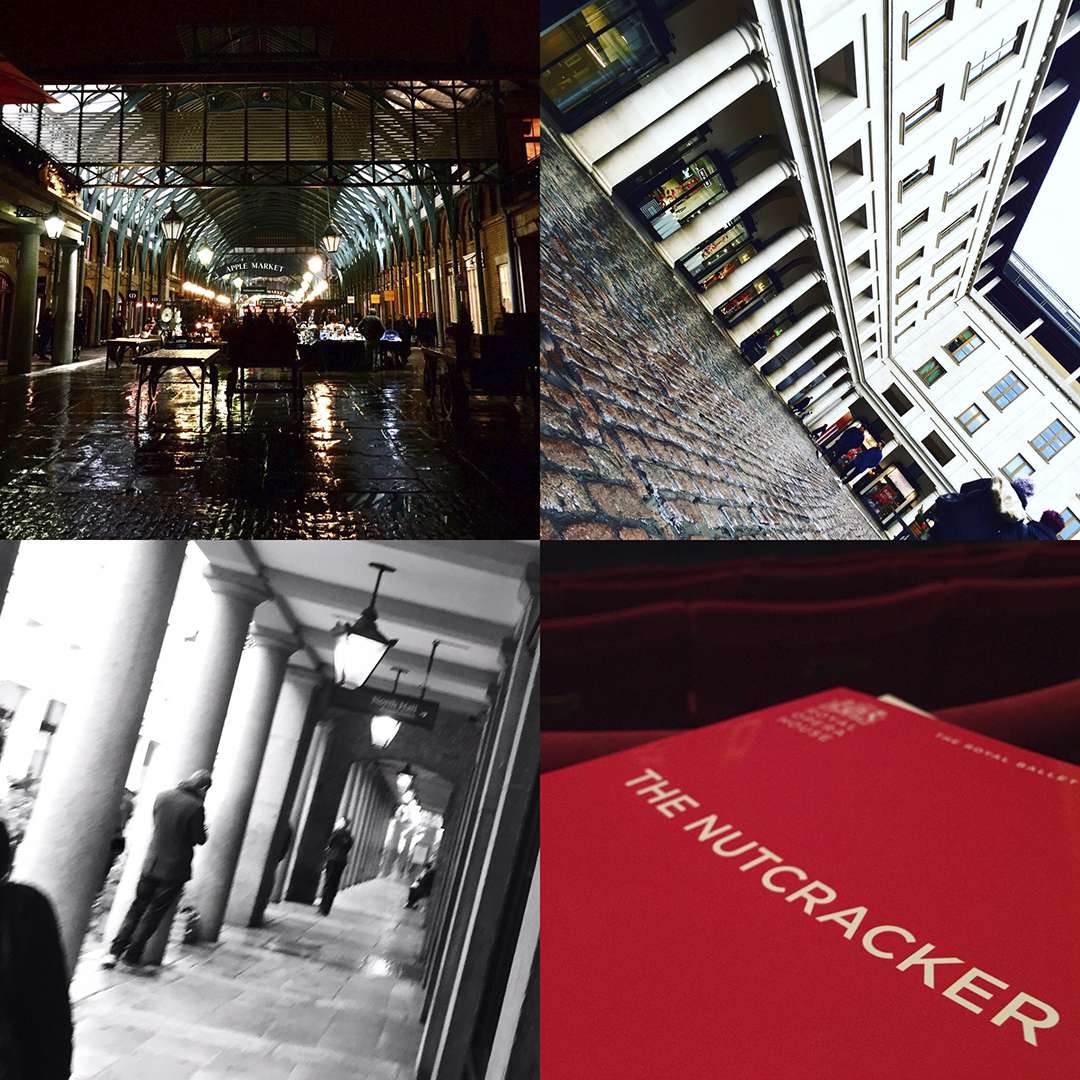 On The Buses but no Blakey #Tubestrikes #Nutcracker #NoBike
'The show must go on'
It was never going to be easy – tube strikes, a city that was gridlocked and a packed bus not dissimilar to a scene from one of my many trips to India.
A 10am start from Kingston to Covent Garden via the London buses would be my next challenge. The only problem was we required 2 buses to get us to the Royal Opera House. Once I had sorted out the bus numbers it was just a case of getting on and hoping for the best.
A slow ride to Hammersmith ensued and once arriving our change of bus was just about manageable. Then the fun started as we waited for the No.9 to take us to Convent Garden – This according to google maps was a 6-mile journey that should take about 40 minutes. The bus driver warned us that London was gridlocked and he would take us as far as possible. The heavens had opened so the walking bit didn't look too pleasant. The bus kept on moving at a snail's pace until finally we came to a grinding halt at Green Park, this marked the end of our attempt to get to Covent Garden via the bus.   All of the passengers disembarked and we began our 1-mile walk to the Royal Opera House. The rain soaked walk at a fairly brisk pace took us through the busy London streets.
We had plenty of time to spare even though it had taken us over 3 hours to get from Richmond to Covent Garden (12 miles).
Time for the show – for those of you who don't already know – my daughter Leela was one of fourteen girls who had successfully auditioned for the Royal Ballet School at White Lodge, Richmond Park, London back in 2015 at the tender age of 11. So into Year 7 she went and her journey into a potential career within the ballet world had started full of high and lows – so many mixed emotions as my Leela would be living away from home. Within the first year of being an RBS student she would feature in The Nutcracker and then the unbelievable production of Mary Shelley's 'Frankenstein', which was a world premier production, choreographed by the hugely talented Liam Scarlett.
Year 8 began and this once again entailed the annual casting for The Nutcracker. Leela was given the role as one of the five party children for cast B. Not really sure what this would involve I was pleasantly surprised as I saw my Leela take to the stage and dance and act her heart out for 25 minutes of Act One.
A very proud Dad moment that is difficult to share unless you have experienced it.
After the performance it was time to fight our way through a packed London City to our bus stop. It was 5pm not one of the best times for the show to have finished as it was rush hour and with no tube trains running, the whole of London was once again gridlocked. With over 4 million tube users every day these people were now travelling above ground. It was a surreal moment seeing so many people in the City that is already overcrowded. We made our way to the Savoy Bus stop and waited in the pouring rain for 15 minutes for the N0.9 Bus.
The bus eventually arrived and we all piled on like cattle onto an already a jam-packed standing room only vehicle.
The bus driver was probably one of the friendliest and funniest drivers I've ever met.
The bus crawled through the city but the spirits remained high as the Northern/Plymouth contingency of passengers kept us all amused.
We laughed and joked during the 90-minute bus journey to Hammersmith and as bus journeys go it was fun, even the southerners joined in on the banter.
The Hammersmith to Richmond journey was straightforward taking 30 minutes and we were soon in our car driving back to Yorkshire for a midnight finish.
Many thanks to the bus driver for having such a GSOH and to Helen, Jean. Marc, Spence and Nikki for a great spirit after a tough day.
Hopefully we won't need to experience it again!