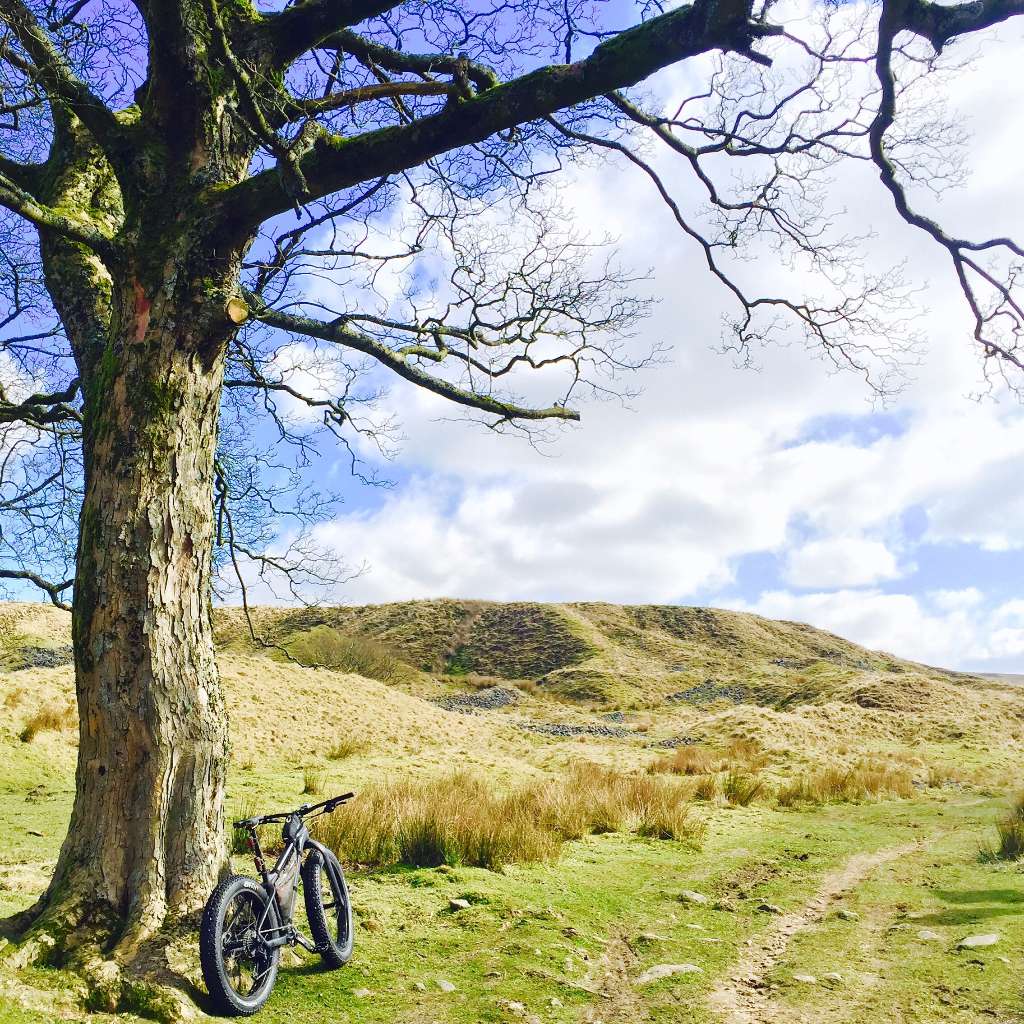 Man Of Courage 'Sonder Vir Fortis' #RideFatAndNeverGoBack
Man Of Courage 'Sonder Vir Fortis' #RideFatAndNeverGoBack #ClifCross
Open space, big landscapes, no cars is where I am. The silence surrounds me.
I can't hear a sound only my beating heart as I climb to Gorple Stones, one of my favourite destinations.
I am filled with excitement and I am wearing a smile as big as the landscape around me as I reach the top and clear the timed climb. I am participating in ClifCross on a fatbike, in my first challenge for 2016, which is a 27 or 43 mile off road event taking in the challenging trails of Calderdale.
Let me introduce you to the Sonder Vir Fortis, which is latin for "Man Of Courage" and yes you do need courage to ride a fat bike in an event that has over 5,000 feet of climbing and terrain that isn't forgiving.
So, you ask, why do it on a fatbike?
Well I have always been a bit different when it comes to the bike events, as I know I'm not going to bag a podium place. So I might as well make it more challenging and have some fatbike fun in the process.
The SVF is a carbon prototype fatbike that has been loaned to me by the wonderful people at Alpkit and Neil; their bike guru even dropped it off for me at my workplace. The SVF is carbon framed with Halo Aluminium rims on 4-inch 45nrth tyres. guide brakes, lovemud bars and lovemud pedals. It's not quite the production model as there will be some changes to the gearing set up as it is currently running 30-36t but will have a 30-42t that will make it easier on the climbs after a long day. The weight of it is approx. 31lbs and will be lighter with some carbon rims.
I'm on the start line and my water bottles are filled with http://www.nutrixxion-energy.co.uk/ that have been kindly sent to me to test along with a few gels and bars. I am hoping these are easy on the stomach.
There's plenty of interest in the fat bike as I'm the only one on one as the others have entered on their Mountain Bikes or Cross Bikes.
Emma, the organizer of the event, explains the rules and we are split into groups to create some gaps between the riders. I'm on the start line next to Phil "the train" Simcock who is an awesome endurance rider having completed and holds the new record of 185 miles of the Pennine Bridleway in August 2015 in 20hrs and 6 mins. Having ridden some of this in various stages that is a phenomenal time and big Kudos to Phil from me.
Soon we were off and along through the streets of Mytholmroyd before we hit the first off road climb up Spencer Lane, which is steep and cobbled, and the fat bike is doing well.
After the climb you drop into Hebden Bridge and the route then takes you up towards Jack Bridge and past Mays at Colden heading towards Gorple Reservoir. I was loving my new steed and my fellow riders were giving me plenty of kudos whilst at the same time were probably thinking that I was completely mad. You head along the Pennine Bridleway towards Gorple Stones where Clifcross had placed a timed climb. My timer beeped and I knew I didn't have a cat in hells chance of getting a quick time. As I rode I saw Ed Wolstenholme having an issue with his bike so I stopped and asked him if all was ok but it looked like a disaster as he had damaged his rim – ride over ;-(.
That would be the one and only time I would beat Ed up a timed climb.
www.joolzedymond.com was on hand near the top taking pictures of our grimacing faces as we did our best to get to the top. I was on my own and all I could hear was my beating heart at the top of Gorple Stones.
I took a minute to look at the view to Lancashire and my new love the Sonder Vir Fortis Fatbike from Alpkit. This bike can climb and once I have a bigger ring on the back it will certainly make things a bit easier.
I started my descent and on the fat bike descending is aggressive and where the fun bit starts, smooth and flowy very little effort required.
Calderdale and the surrounding area have so much to offer the mountain biker especially the fat wheeled rider. I've been exploring trails for a few years often coming to dead ends and getting lost but also finding routes where I need to stop and take it all in. Am I in a remote part of Scotland (see pic below)?
My heart beats faster and faster with excitement every time I find a new trail, as I know that when the longer warmer days arrive my commute from Lancashire will take in these routes.
As I reach Hurstwood Reservoir it's time to head up to Coal Clough for the pit stop, which I was grateful for, as I needed to refill and have a bite to eat 2000 calories, had been burnt.
Riding road, cross, mountain and single speed is something I have done for years and in the most part really enjoyed it but the fatbike has taken it all to a new dimension. The biggest smile on the faces of fatbike riders can be seen in any event. The simplicity of the whole set up of a fatbike is remarkable. Four to Five inch tyres a fully rigid frame running either single speed or geared is for me my bike heaven.
After the pit-stop I head to Mount Lane which is a fabulous bit of off-road but very muddy, the fatbike handled it with no bother until the ridiculous steep climb to the top where everyone was off pushing. This would eventually bring us on a road to Blackshaw Head where you tackle the technical descent to Callis Bridge.
The fat bike loved this descent and wanted more.
I climbed up Callis and headed towards Erringden that would then split the course either left or right. Left would take you back to the finish line that would be the shorter of the route but I decided to go right and do the long version, as I felt great. The loop now would basically drop down on the MTLoop and then head along London Road and up Penny Steps old stones that take you to the top of Stoodley Pike which has cracking views. The descent after the ball-busting climb was well worth it and we had a marshall there with a top up of food and drink. I followed the signs and noticed my garmin was hanging by a thread so quickly put it my top tube bag also supplied by Alpkit.
The descent would now take me to The Hinchcliffe Arms and on to Cragg Vale. I followed this down to the bottom and my ride had completed so I was happy to get back. Unfortunately I had missed the turning at Robin Hood and 1,000 feet of climbing but I wasn't complaining as I'd had a brilliant day out on the fatbike and finished the ride about 2.30pm after setting off at 9.30am. 40 miles and over 5,000 feet of climbing on the Sonder Vir Fortis was a good effort.
Most of us were lucky with the weather as it stayed dry for most of the ride apart from the occasional shower and it wasn't until 3.30pm that the rain and hail arrived.
My energy levels felt great thanks to NutrixxionXX endurance powder, gels, bars and i would certainly recommend these.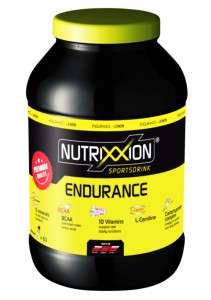 Fatbike thoughts…
In Calderdale we can ride for miles off road – climbing hills, finding space and on a clear night you can see a million stars above you as your mind drifts off into the black hole that we often wonder about. My thoughts often drift to the fatbike riders who enter The Iditarod Trail, which must be the toughest race on the planet in below freezing conditions and if it's a cold winter only the toughest of riders will finish. www.jilloutside.com describes it in her book Becoming Frozen and is well worth a read. As I write this blog Jill has just completed the 1,000 mile bike race in 17 days 3 hours and 46 mins, which is a remarkable achievement.
I have ridden over 130miles on the fat bike and enjoyed every second, every minute and every mile on the best trails that Calderdale has to offer and there are plenty.
Would this be the bike for you? If you love the mountains then yes.
My newfound love of riding fatbikes is where I am in my life- where are you? And will you come and join me in the fatbike fun?
Hopefully the production model will be available for my 4 day stage race with www.theyakattack.com in Sri Lanka in June 2016, a true test of my endurance, which I will enjoy immensely.
So why don't you be 'a man of courage' and ride the 'Sonder Vir Fortis' #Alpkit
https://www.alpkit.com/sonder/
http://www.nutrixxion-energy.co.uk/