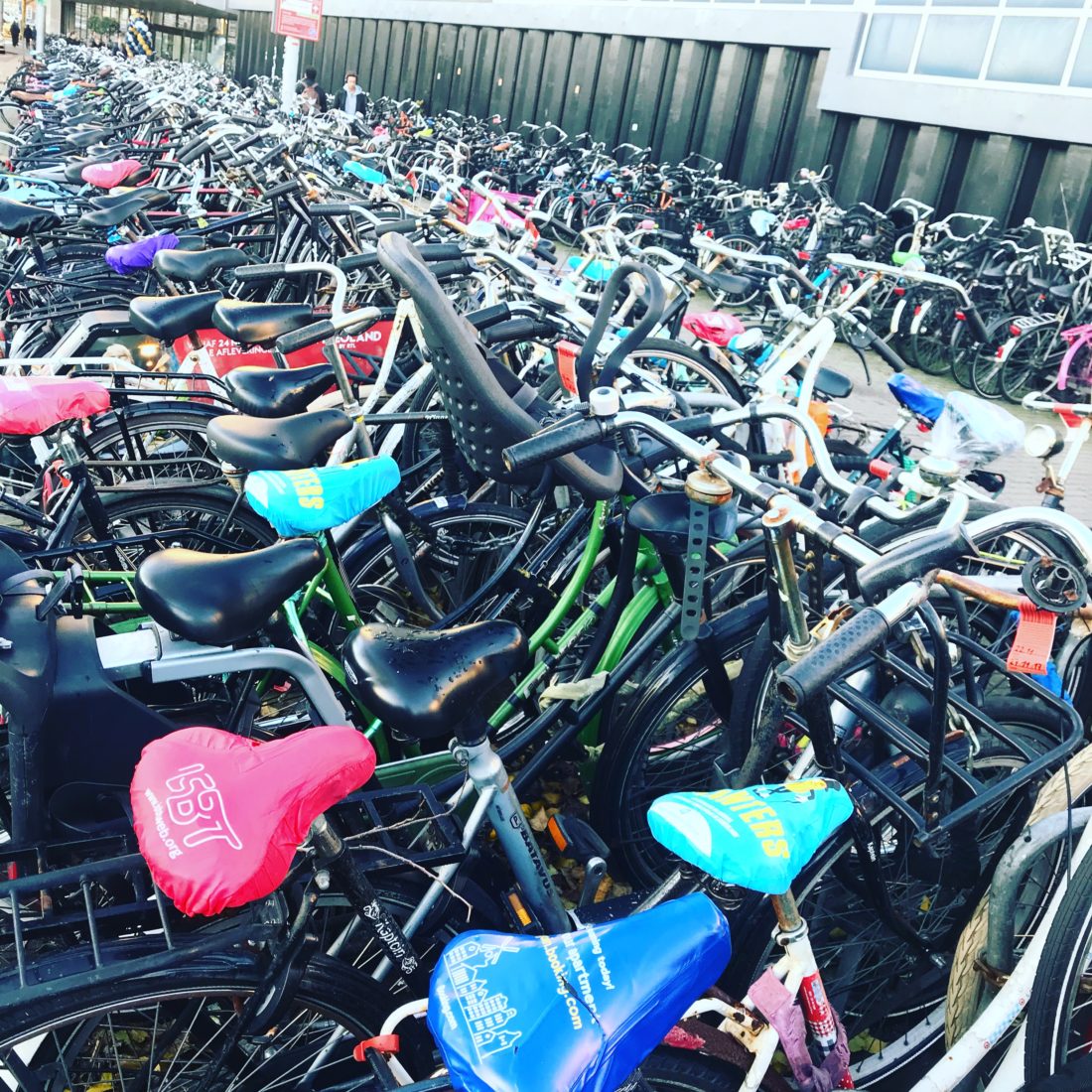 From Japan to Amsterdam
A message from Albert was all it took and I was on the first available flight to Amsterdam from Manchester. Albert and his daughter were visiting from Japan for his Dad's 80th Birthday so it would be a great way to catch up and chat about what we had been up to the last 6 months.
The Van Gogh Museum was our first port of call after we had dropped our bags off at the Hotel Rembrandt in the Plantage district. We caught the tram to the Museum where the three of us would marvel at the drawings created by the great Van Gogh. Having completed the visit it was now time to meet Albert's cousin Harry who would show us the sights. Harry, a well-seasoned traveller lives in Patagonia and runs the company sevenSummits. Harry himself has conquered Everest and ridden his bike from Alaska to South America covering 26,000km over 2 years.
Our tour around Amsterdam would be on bikes as it's a must do if you are a keen cyclist. Bikes were hired with 3 gears and our tour started with Harry taking the lead. Albert's daughter Anna who is only 10 years old handled the bike well and the mileage was no problem at all for her. I'm happy we did the tour by bike as we covered lots of ground quickly and managed to sight see at the same time. Coffee stops and potato Fritas were enjoyed through the day. The cycling is a must do in Amsterdam but you need to be focused and have your eyes and ears working at 360 degrees. We were back to the bike hire place just before dark and handed the bikes in with no problems. I missed out on a podium position yet again with Anna, Harry and Albert although I did notice Albert was using the Granny gear quite a lot haha.
We headed back to the hotel and arranged to meet up again for an evening meal.
Indonesian food is popular in Amsterdam with its history with the Dutch. The food in the restaurant was delicious. There were a variety of dishes on the menu so we ordered a wide selection, which was almost like Indo Tapas. The conversation flowed and it was great to listen to both the Kikstra men about their adventures. It's hard to believe that they had never met but shared so much in common. Anna at only 10 years old had plenty of energy still left in her and was still active in the restaurant (wonder where she gets her endurance from Albert). The night would slowly come to an end as the 3am get up was now catching up with us. I ubered a cab. It's the first time I'd used the app and it was so easy to use with the taxi arriving within minutes. We said our goodbyes to Harry and thanked him for being the perfect host and tour guide. We headed back to the Hotel Rembrandt. I began to realise that this trip on short notice was meant to be as I had got to meet Harry Kikstra of sevenSummits and conqueror of Mount Everest and my good friend Albert Kikstra and his daughter Anna. We had a great time and it was a shame that goodbyes had to happen but there's always a next time…
The rest of my trip on Friday would involve me walking 15 miles around Amsterdam admiring the architectural designs around the canal-ways and enjoying the art galleries with the stand out artist being the Mexican Esteban whose work I found overwhelming. A haircut, coffee, cake and Indian/Nepalese style grilled salmon was also experienced. I would certainly recommend Amsterdam as a place to visit especially during the week as the stag and hen parties are less abundant. The people are great and super friendly and make you feel at right at home…. A five star rating.