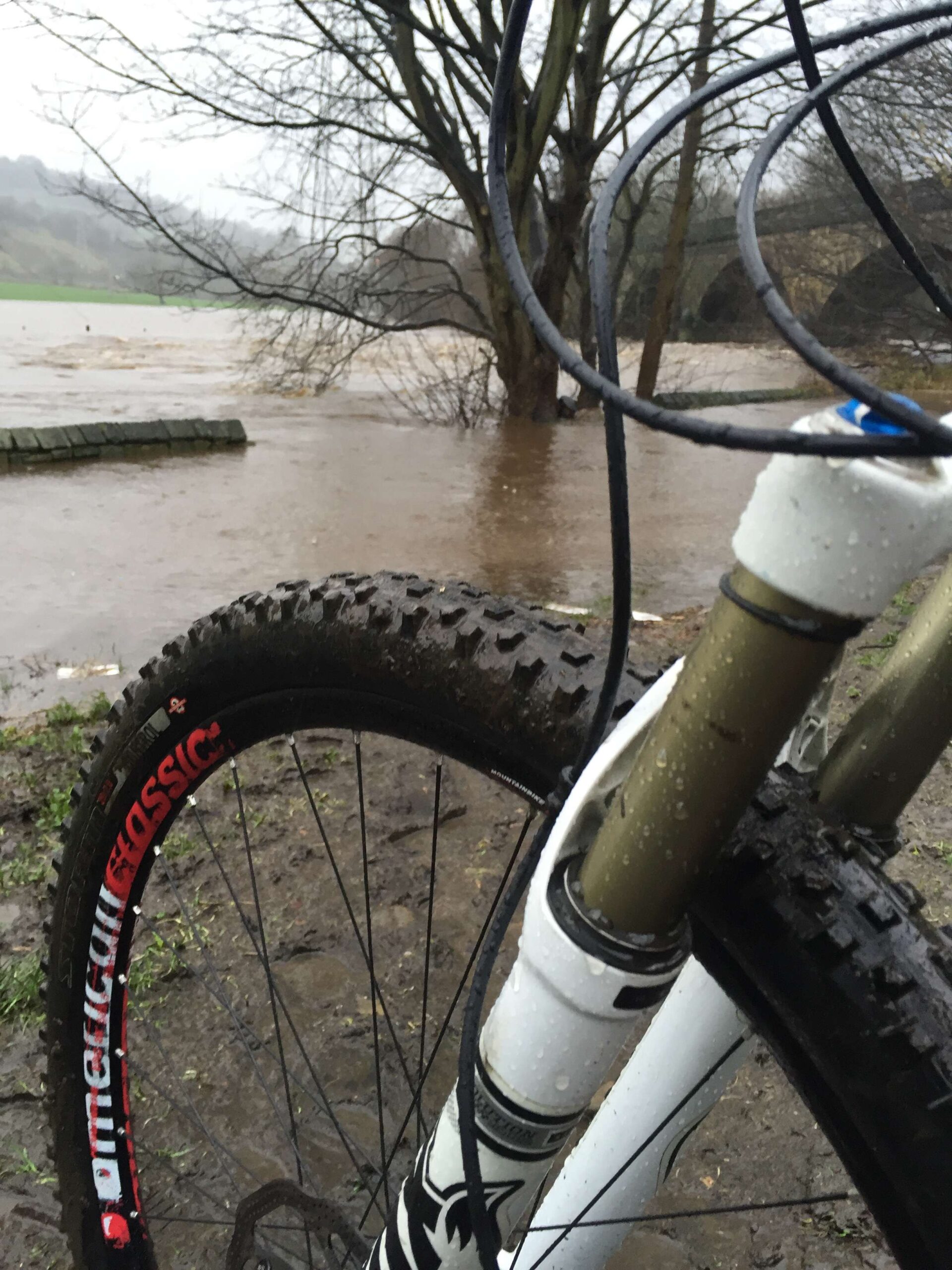 Copley/Calderdale Floods..no training :-(
It hasn't stopped raining since November…and now its the New Year and we in Calderdale have just experienced the worst floods in our lifetime. The lack of river dredging, building on flood plains etc is the root cause of the misery that has left householders in the Caldervalley with shit a load of nothing and mentally scarred., The community and help from complete strangers during the Christmas period has shown just how fabulous humanity can be when faced with such a catastrophe. In Copley we were hit too as the the cellars were flooded which as a result flooded the boiler but that was nothing compared to Hebden and Mytholmroyd.
Copley Bridge felt the full force of nature  the Grade two  bridge built in 1831 completely collapsed leaving the community in complete shock.
So riding the bike over the Christmas period wasn't on the list of priorities as there was enough to do round the house and the village.
Sandbagging, emptying cellars, sheds and generally helping folk in the village keeps you fit and somewhat enjoyable.
Hopefully we have now been through the worst and the powers that be can start to make a difference regarding the river dredging, not building houses on flood plains but we can all dream!
I have created a 20 page photo printed album of the floods which may be useful for the history books.
If you would like a copy please let me know  it would cost £15 per book and all proceeds go to Copley Bridge repairs.
(Save Copley Valley).
Email: sankapil@mac.com
Text: 07973 784849
Paypal: sankapil@mac.com