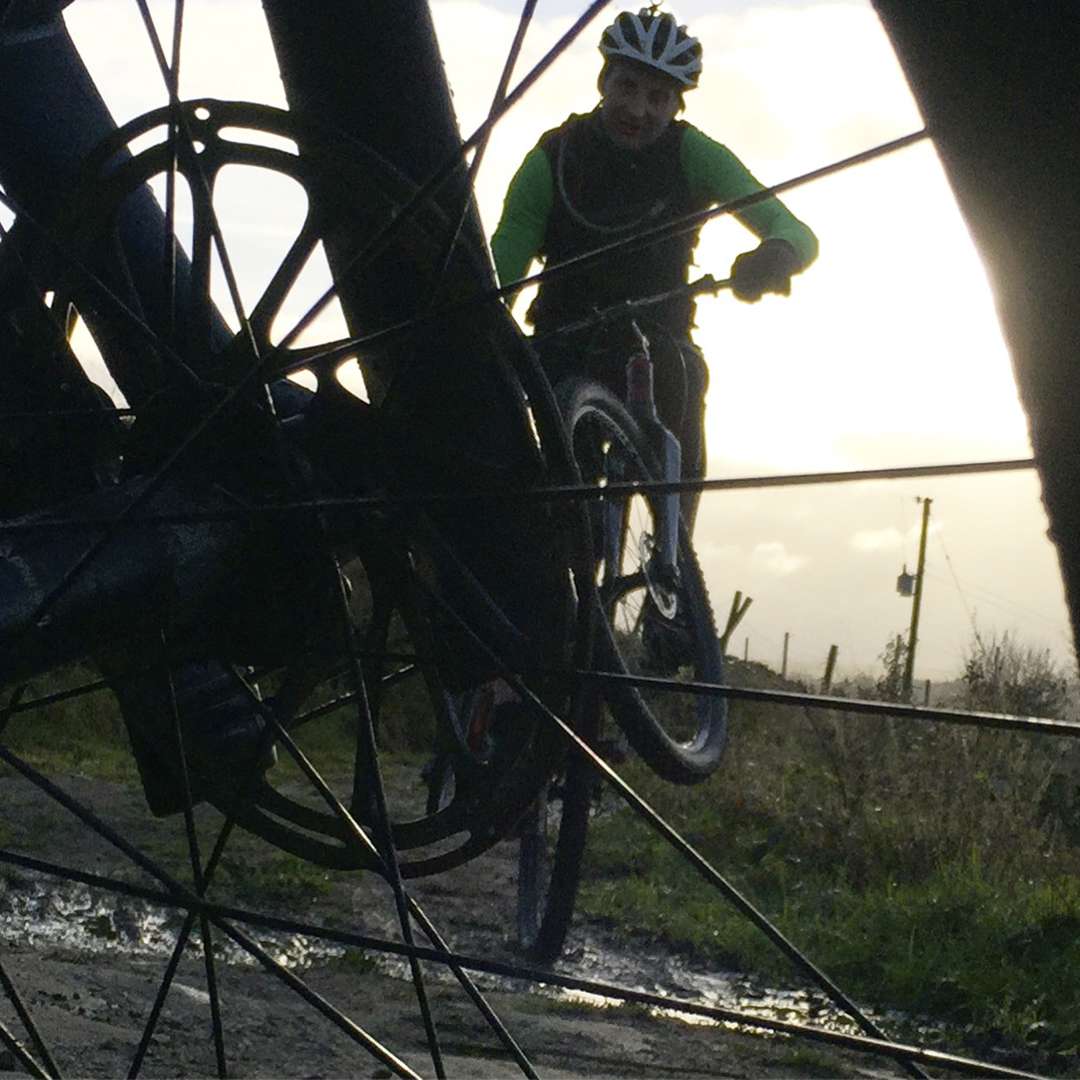 The SAS Ride #SaulAndrewSan #SingleSpeedSunday
I only seem to do this ride in winter-i'm sure that Saul Muldoon likes to see me suffer…
Nevertheless Saul and Andrew would pick me up at 12.30pm on a fairly mild Sunday in late November we would head for Halifax Sailing Club where our ride would start.
The thing is this is not my usual kind of ride where i would ride out to Widdop head over to Cliviger and loop round to HSC and drop into Jerusalem and home.
Ogden Water, Bingley, Harden and Keighley would be the route for the day as it has a mix of all types of terrain from a really technical 'i think i'll walk this bit' to super fast flowy bits and lung busting climbs.
The company with Saul and Andrew is great as we ride and talk and laugh about anything and what our cycling  plans are for 2017.
For me this would be my first proper mtb ride on my much loved fatbike converted to singlespeed.
How would I cope with this? and also now running with cleats.
The ride was tough at times but managed most of it with a couple of 'soft falls' due to forgetting I was clipped in.
The winter on the singlespeed fatbike will be tough but so far after 5 rides I'm really enjoying it and loving the challenge.
So this is my bike choice for the next 3-4 months and I'll be out no matter what.
If you'd like to join me for a ride on the Calderdale trails then let me know as it is always fun to ride, laugh, eat cake and drink coffee.
Keep on riding amigos
Bike: Sonder Vir Fortis by alpkit.com
Forks: Laufforks.com
Maintained by: Pedalsports.com
Crew: Stadium Riders – Saul and Andrew
Team Kit: teamjmc.uk