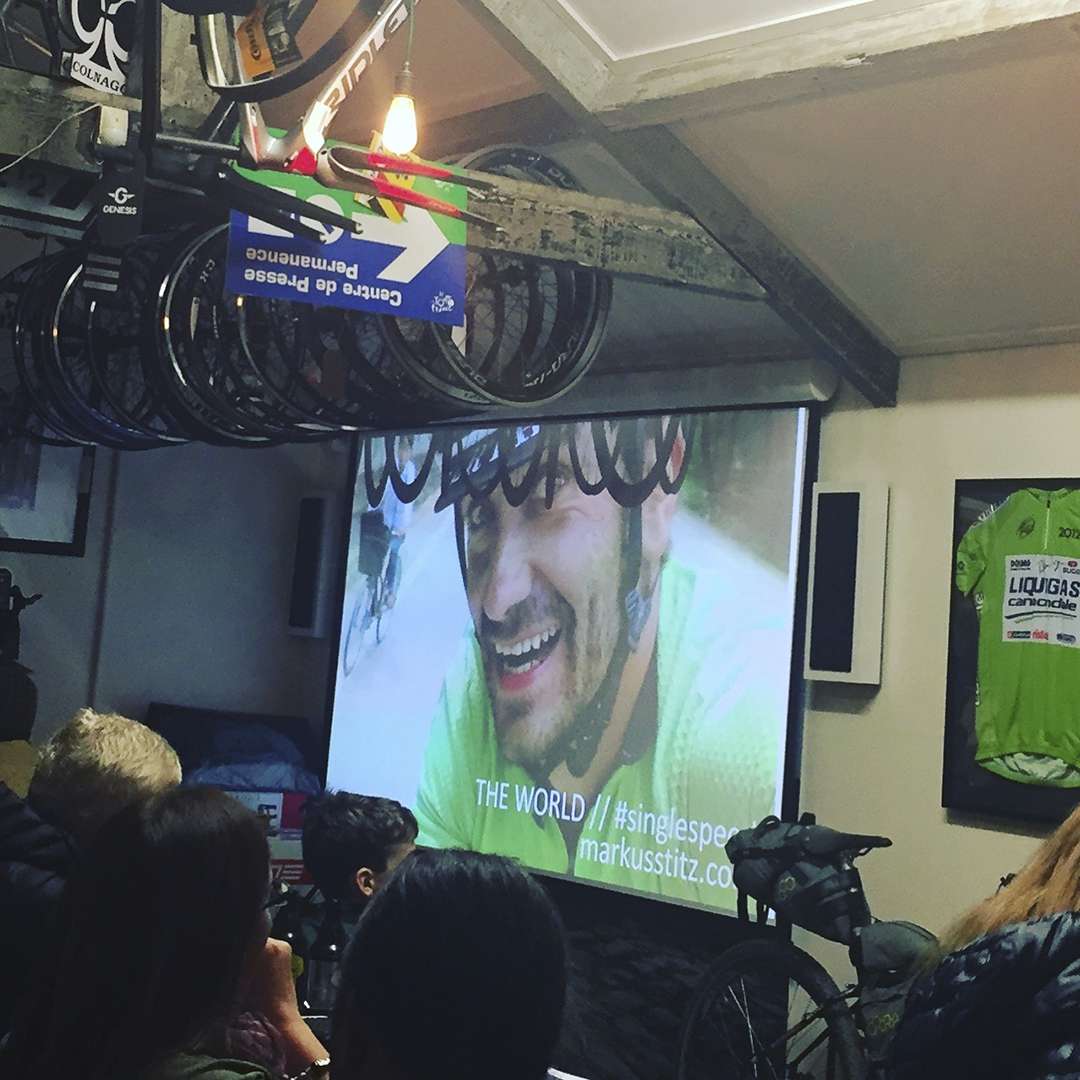 The #MarkusStitz ride to #GreenJersey #Clitheroe #SSRoundTheWorld
Riding to Clitheroe on my #singlespeed  #fatbike would be my next ride out but this time it would be to listen to Markus Stitz who Cycled 34,097km around the world #singlespeed on a Surly Ogre.
My ride to Clitheroe would take me off-road from Halifax-Widdop-Gorple-Hustwood -from here it would be the country lanes to Simonstone and then the climb up to the Higher Trapp Hotel and descent to Sabden.
The climb out of Sabden over Pendle was a bit juicy on the #singlespeed #fatbike taking a breather at the first cattle grid and then on to Pendle Ski Slope and all downhill to The Green Jersey bike shop where Markus would be speaking.
Having arrived at 5pm I had some time to kill about 90 mins and there isn't too much open in Clitheroe at that time so a bag of chips and a can of Pepsi kept me occupied for 10 mins until I rode round the town to avoid getting cold as the temperature had dropped to freezing.
6.30pm and Saul arrived in his van from an Open Adventure race in the lakes (so I was glad for that) – so the bike was uploaded into the van and we went inside The Green Jersey bike shop for coffee and cake.
7pm Markus set about his story of cycling around the world on his #singlespeed setup (32-18t).
9.45pm We had finished and everyone in the room had enjoyed Markus tales of his adventure and most of us a bit envious of doing that many adventure cyclists dream about.
I would recommend attending one of Markus events its well worth a listen as not everyone rides #singlespeed 'around the world'