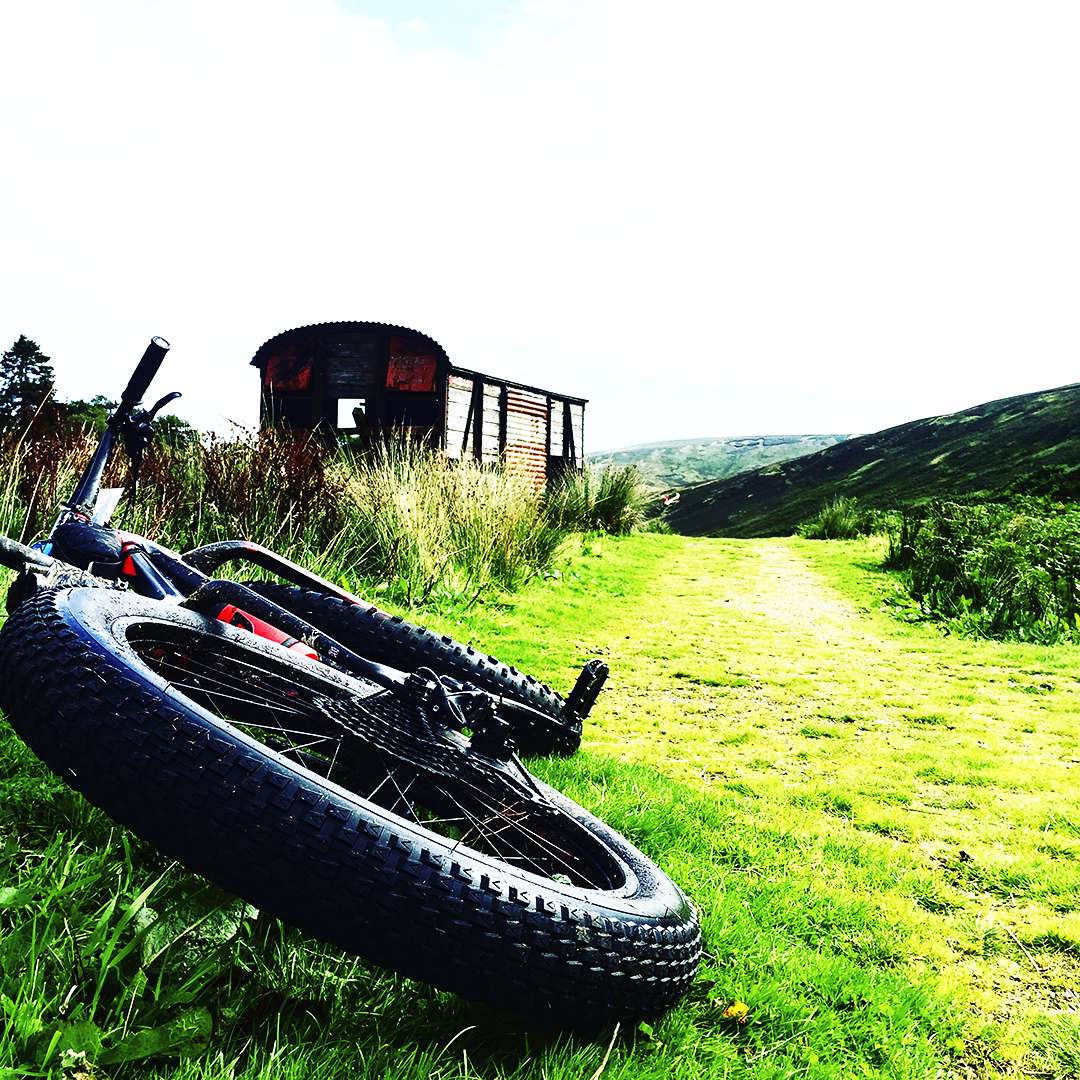 Breamish Behemoth #Beast #mtb
Dark skies an enormous moon with a million stars above me.
My next fatbike adventure would take me to the small village of Ingram in Northumberland a place I have never been to, but heard so much about through "Rich Rocket Rothwell" #RRR who would also be participating along side top endurance rider Keith Forsythe.
I travelled up Saturday afternoon and the 3 hour long journey from Halifax to Ingram wasn't one I was looking forward to however, I was looking forward to meeting my friend Paul Cooper from Rumble In The Jungle who would also be riding the event.
I arrived at Ingram at 4.30pm and found the field where all the riders would park/camp. I'm not fortunate enough to have a van so my bed for the night was the back of my estate with my alpkit sleeping bag.
The village hall was open all night so there was running water and toilets if needed. Paul and I caught up with each other having last seen him in June in Sri Lanka.
Nightfall and lights out. The skies were clear; the moon rose above the hills and lit up the field like a floodlight. I looked up above and could see a million stars, which was truly amazing. Very rarely do you get to see something that beautiful.
6am wake up and time to get ready for the event. It was surprisingly mild and I filled myself with porridge and bananas.
8am-8.30am was the race start time and we were all ready for the off. I was at the front chatting to Rich and Keith and Paul was just behind. As we started it was straight into a long, steep, grassy climb and I felt great – I never saw Rich and Keith again.
I loved the climb out of Ingram and with a few descents thrown in this was totally my type of event. All we needed to do was follow the red and white striped tape that was scattered around the course although I did have the gpx file as back up.
Paul, Jane and myself rode together for a while until Paul found his riding legs and after about 90 minutes of riding together, I didn't see Paul again. Jane and myself rode together for a while sharing the gatekeeper role.
Jane was too strong a rider for me so I slowed and started to ride at my own pace.
My first view of the Cheviots was of amazing big massive hills.
At checkpoint 1 I felt great and refueled but in hindsight I should have taken a bit longer at the stop. I pressed on hoping to maybe catch Paul but that wasn't happening today.
The climb from CP1 out of Biddlestone would take me to Singmoor where there would be a grassy section that dropped me into Alwin Valley.
I really loved this ride even though I could feel myself slowing down and thinking I'm going to bonk if I keep pushing any harder, so I slowed down and decided to pace myself and enjoy the ride.
The fire-road through Kidland Forest dragged on the fatbike and seemed to go on forever I was glad when that part of the race was over. I could see the river to the left of me, which was a fabulous bit of singletrack and tricky in places as I lost control of the front tyre and nearly went over the banking into the river. I could feel tiredness setting in and I was now really looking forward to reaching Barrownburn Café. There was however one more climb to do and unfortunately the loggers had been out with bigger wheels than me, so the trails heading to the top had become un-rideable. Upon reaching the gate it was a very fast, long downhill to Barrowburn.
Now, I thought Barrowburn would be a village with a pub, café, post office etc. how wrong was I. A farmhouse and a Café that probably also doubled up as a house was all there appeared to be.
Anyway, I felt spent at this point so needed food. I systematically devoured a cheese savoury sandwich, a Crunchie bar, a packet of crisps, a coffee and a can of 7up. Happy Days I was ready for the second half of my adventure.
I knew there was a climb out of Barrowburn Café but I underestimated that one. It was massive. This is part of the Border County route and the old path was used as a horse track. A small descent then more climbing up to Windy Gyle which took me an hour, but time passed pretty quickly as I shared my pain with Ian Smith who knew this area like the back of his hand.
As we reached the top it was a right turn on the stone slabs, which the fatbike loved, and I enjoyed riding each and every one of them. I remember reaching the last checkpoint after Salters Road into High Bleakhope. At this point there was less than 10 miles to go but it still involved plenty of climbing. I was hoping to be done for 3pm but that had now passed and I was left wondering whether Paul or Keith would still be waiting for me.
There was still plenty of amazing descending to do as I remembered what Rich had told me about, one of which is probably one of the best descents I've done in the UK.
It wasn't long now I kept telling myself as the garmin was reading 5 miles to go, but I still had Bracken tracks to deal with which was more like 'rumble in the jungle' and having to tackle this towards the end of a ride was going to be painful. The track was narrow; I could hardly get the fatbike tryes moving on this so it was push and ride.
Reaching the top felt great, as I could taste the finish line. The final descent was brilliant just the way a ride should finish with a cracking fast downhill.
I reached the finish line just before 4pm tired but not broken.
I had my moments where I had bonked a bit but that's just me, I never fuel right for any event.
The course was brilliant. It had a mix of singletrack, forested fireroads, grassy and very steep climbs, very long eyeballs out descents, jungle tracks and a tiny amount of road.
The course was well marked with red and white striped tape and it would be impossible to get lost.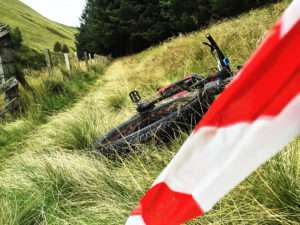 This was real mountain biking and definitely in my Top 3 events of 2016.
I would advise anyone who would like a challenge to take on the Breamish Behemoth Beast. Forty miles and six thousand feet doesn't sound like much but when top riders like Rich and Keith were averaging 9mph that tells you how tough it was.
A big thanks goes to all the organisers and marshalls who made this event possible.
This is definitely on the cards again for next year so come and join me for one of the best one day mountain bike events in the UK.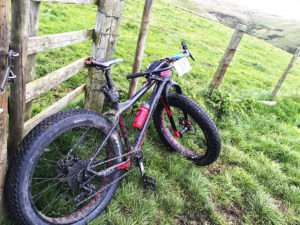 Bike choice: #fatbike Sonder Vir Fortis by www.alpkit.com